Ad blocker interference detected!
Wikia is a free-to-use site that makes money from advertising. We have a modified experience for viewers using ad blockers

Wikia is not accessible if you've made further modifications. Remove the custom ad blocker rule(s) and the page will load as expected.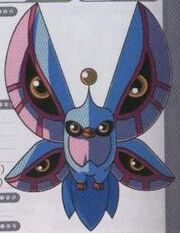 Argos (アルゴス, Arugosu) is a demon in the series.
Argos may be a reference to either the son of Zeus and Niobe, the first son of Zeus by a mortal, or Argos Panoptes, the hundred eyed giant who guarded Io. Also, Argos is the name of the dog that accompanies Odysseus in Homer's Odyssey.
Appearances
Edit
DemiKids Light/Dark VersionEdit
"

Multi-eyed demon who awoke from a long sleep. It has yet to recover all its powers.

"
Argozom can be created in relic fusion.
Argos can be created by fusing Argos Soul with Argozom.
DemiKids Light/Dark VersionEdit
| Class | Element | Type | Exp | Level | HP | MP |
| --- | --- | --- | --- | --- | --- | --- |
| Elite | Wind | Zombie | 290 | 26 | 258 | 128 |

| ATK | DEF | MGC | RES | SPD | LCK |
| --- | --- | --- | --- | --- | --- |
| 23 | 21 | 24 | 22 | 26 | 22 |
List of Skills

Skill
Element
Cost
Effect
Cycloburst
Wind
10 MP
Medium dmg. 1 Foe
Slumber
Earth
6 MP
Sleep. 1 Foe
Heal All
Light
12 MP
Minor HP recovery. Party
Distract
Dark
6 MP
Tempt. 1 Foe
Big Wing
Wind
20 HP
Small dmg +ACC Down. 1 Foe
Cyclodeus
Wind
8 MP
Small dmg. 2 Foes
| Class | Element | Type | Exp | Level | HP | MP |
| --- | --- | --- | --- | --- | --- | --- |
| Elite | Wind | Bird | 507 | 35 | 384 | 184 |

| ATK | DEF | MGC | RES | SPD | LCK |
| --- | --- | --- | --- | --- | --- |
| 32 | 30 | 36 | 31 | 32 | 28 |
List of Skills

Skill
Element
Cost
Effect
Cyclolok
Wind
15 MP
Large dmg. 1 Foe
Glowdeus
Light
20 MP
Small dmg. 2 Foes
Cycloblast
Wind
20 MP
Medium dmg. Foes
Healmor All
Light
18 MP
Major HP recovery. Party
Doppelganger
Dark
15 HP
SPD Up. Self
Reflect
Dark
25 HP
Reflect Power Damage
Devil Children Fire/Ice BookEdit
| Class | Element | Type | Exp | Level | HP | MP |
| --- | --- | --- | --- | --- | --- | --- |
| Elite | Wind | Zombie | 290 | 26 | 258 | 128 |

| ATK | DEF | MGC | RES | SPD | LCK |
| --- | --- | --- | --- | --- | --- |
| 23 | 21 | 24 | 22 | 26 | 22 |
| Class | Element | Type | Exp | Level | HP | MP |
| --- | --- | --- | --- | --- | --- | --- |
| Elite | Wind | Bird | 507 | 35 | 384 | 184 |

| ATK | DEF | MGC | RES | SPD | LCK |
| --- | --- | --- | --- | --- | --- |
| 32 | 30 | 36 | 31 | 32 | 28 |