Ad blocker interference detected!
Wikia is a free-to-use site that makes money from advertising. We have a modified experience for viewers using ad blockers

Wikia is not accessible if you've made further modifications. Remove the custom ad blocker rule(s) and the page will load as expected.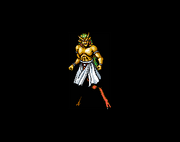 Faunus (フォーン, Fōn)? is a demon in the series.
Faunus was the Roman horned god of the forest, plains and fields. He was the Roman equivalent of the Greek god Pan. It was also believed that Faunus accompanied Dionysus when he campaigned in India. His, and Pan's, status as a horned god is actually similar to Cernunnos, a Celtic deity who was identified as the Horned God of Neopaganism, Dusios.
Appearances
Edit
Shin Megami Tensei: if...Edit
| MAG | NOA | ATK | ACC | DEF | EVA | M.ATK | M.EFC |
| --- | --- | --- | --- | --- | --- | --- | --- |
| 150 | 1 | 15 | 12 | 10 | 7 | 20 | 10 |

| | | |
| --- | --- | --- |
| St | 6 | |
| In | 2 | |
| Ma | 4 | |
| Vi | 7 | |
| Ag | 7 | |
| Lu | 8 | |
Swd
Gun
Fir
Ice
Elc
For
Nrv
Exp
Crs
Mgc
Bnd
Rsh
Hnd
Leg
Fly
Alm
-
-

6

/

8

6

/

8

6

/

8

6

/

8

4

/

8
Nu
Nu

4

/

8

4

/

8
-
-
-
-
-
List of Skills

Skill
Effect
Hell Fist
Light Punch damage to one foe.
Jump Kick
Light Kick damage to 1-3 foes.
Panic Voice
Inflicts Panic ailment to all foes. (Bind-type)
Giten Megami Tensei: Tokyo MokushirokuEdit
| Race | Alignment | Level | HP | MP | CP |
| --- | --- | --- | --- | --- | --- |
| Jirae | Neutral-Neutral | 12 | 141 | 45 | 19 |

| Intuition | Will Power | Magic | Intelligence | Divine Protection |
| --- | --- | --- | --- | --- |
| 9 | 12 | 7 | 8 | 15 |

| Strength | Stamina | Agility | Dexterity | Charm |
| --- | --- | --- | --- | --- |
| 18 | 19 | 12 | 13 | 7 |
List of Skills

Elbow Smash
Damudo
Knee Kick
Panic Voice
Zanma
Mahazanma