Let the Butterflies Spread Until the Dawn
Talk

0
Share
Ad blocker interference detected!
Wikia is a free-to-use site that makes money from advertising. We have a modified experience for viewers using ad blockers

Wikia is not accessible if you've made further modifications. Remove the custom ad blocker rule(s) and the page will load as expected.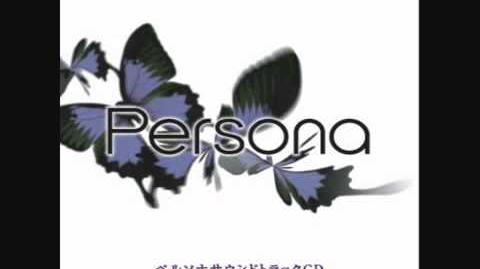 "Let the Butterflies Spread Until the Dawn" is the overworld theme in Persona. It is a song composed by Shoji Meguro and sung by Yumi Kawamura. This song is the fifteenth track in the first disc of the Persona Original Soundtrack.
Inside of agony
Those butterflies crying out
泣き朽ち果てる
So boy, help them fly away
Inside of agony
激しく揺れる
The world's tears
Falls on him
Until the dawn
Nobody comes
Unbreakable silence slowly hovers in the air
Until the dawn
Nobody comes
Let butterflies spread until the dawn

Inside of agony
Those butterflies crying out
Naki kuchihateru
So boy, help them fly away
Inside of agony
Hageshiku yureru
The world's tears
Falls on him
Until the dawn
Nobody comes
Unbreakable silence slowly hovers in the air
Until the dawn
Nobody comes
Let butterflies spread until the dawn

Inside of agony
Those butterflies crying out
Crying in decay
So boy, help them fly away
Inside of agony
Shaking violently
The world's tears
Falls on him
Until the dawn
Nobody comes
Unbreakable silence slowly hovers in the air
Until the dawn
Nobody comes
Let butterflies spread until the dawn