Poll
Once again - "It's Showtime"! Which Dancing Night are you?
To see past poll results, or suggest new polls, check out the Poll Archives!
The Amala Forums

Law: Improve the wiki structure and organization.

Neutral: Coordinate information on game/series elements.

Chaos: Discuss Megami Tensei topics.
---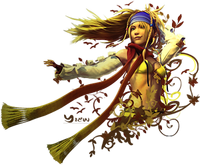 JRPG Games
Go to these sites for info or for help with your own wiki!
Aselia • Atelier • Battle Chasers: Nightwar • Blade and Soul • Breath of Fire • Chrono • Devilian • Disgaea • Dragon Quest • EarthBound • Etrian Odyssey • Final Fantasy • Golden Sun • Hyperdimension Neptunia • Kingdom Hearts • Mana / Seiken Densetsu • Megami Tensei • Parasite Eve • Phantasy Star • Pokémon • Riders of Icarus • Star Ocean • Suikoden • Valkyria Chronicles • The World Ends With You • Xenoblade • Xenosaga • Yo-Kai Watch • Ys
Want your community included? See how!

"

What's that, some kinda crater? I am SO going to sue!

"
—Karma City Resident, Digital Devil Saga: Avatar Tuner 2
Site Notice
The wiki needs your help with constructive edits and content relevant to gameplay, setting, plot, characters as well as descriptive images and relevant artworks.
If you are wondering how you can help:
---
News

---
---
Ad blocker interference detected!
Wikia is a free-to-use site that makes money from advertising. We have a modified experience for viewers using ad blockers

Wikia is not accessible if you've made further modifications. Remove the custom ad blocker rule(s) and the page will load as expected.