Poll
Who pulled off the most fabulous cross-dressing outfit in P3D/P5D?
To see past poll results, or suggest new polls, check out the Poll Archives!
The Amala Forums

Law: Improve the wiki structure and organization.

Neutral: Coordinate information on game/series elements.

Chaos: Discuss Megami Tensei topics.
---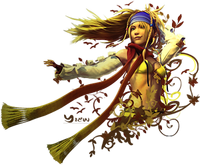 JRPG Games
Go to these sites for info or for help with your own wiki!
Aselia • Atelier • Breath of Fire • Chrono • Dinosaur King • Disgaea • Dragon Quest • EarthBound • Etrian Odyssey • Final Fantasy • Golden Sun • Hyperdimension Neptunia • Kingdom Hearts • Mana / Seiken Densetsu • Megami Tensei • Parasite Eve • Phantasy Star • Pokémon • Radiant Historia • Radiata Storys • SaGa • Star Ocean • Suikoden • Valkyria Chronicles • Valkyrie Profile • The World Ends With You • Xenoblade • Xenosaga • Yo-Kai Watch • Ys
Want your community included? See how!
See all of our JRPG gaming wikis!

"And I am the butterfly of the night, adorned with gems, who flutters down to bask in this oasis' glow."
---
---
---