Poll
Primaniacs is releasing Persona 3 perfumes. Which scent will be your top choice?
To see past poll results, or suggest new polls, check out the Poll Archives!
The Amala Forums

Law: Improve the wiki structure and organization.

Neutral: Coordinate information on game/series elements.

Chaos: Discuss Megami Tensei topics.
---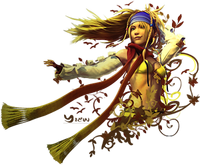 JRPG Games
Go to these sites for info or for help with your own wiki!
Aselia • Atelier • Breath of Fire • Chrono • Dinosaur King • Disgaea • Dragon Quest • EarthBound • Etrian Odyssey • Final Fantasy • Golden Sun • Hyperdimension Neptunia • Kingdom Hearts • Mana / Seiken Densetsu • Megami Tensei • Parasite Eve • Phantasy Star • Pokémon • Radiant Historia • Radiata Storys • SaGa • Star Ocean • Suikoden • Valkyria Chronicles • Valkyrie Profile • The World Ends With You • Xenoblade • Xenosaga • Yo-Kai Watch • Ys
Want your community included? See how!
See all of our JRPG gaming wikis!

"...There's a lot I'm grateful for from this past year but the biggest thing... I think it was that I met you. If you lose your way, I'll go knock some sense into you. It won't matter if you're at the ends of the earth or in somewhere dark and bleak. That's what partners are for, right?"
---
Site Notice
Shin Megami Tensei: Liberation Dx2 is out now for iOS and Android!
---
The wiki needs your help with constructive edits and content relevant to gameplay, setting, plot, characters as well as descriptive images and relevant artworks.
If you are wondering how you can help:
---
---
---