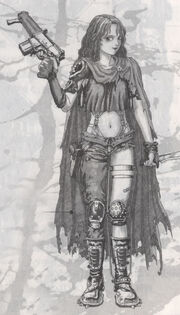 Rui Asuka (飛鳥泪, Asuka Rui) is a character from Giten Megami Tensei: Tokyo Mokushiroku
Appearances
Edit
Giten Megami Tensei: Tokyo MokushirokuEdit
Rui Asuka is a playful girl who was destined to meet with Ayato Katsuragi while above ground, and a skilled Devil Buster who was imprisoned within the Yoyogi labor camp. The circumstances surrounding her birth are shrouded in mystery.
Ad blocker interference detected!
Wikia is a free-to-use site that makes money from advertising. We have a modified experience for viewers using ad blockers

Wikia is not accessible if you've made further modifications. Remove the custom ad blocker rule(s) and the page will load as expected.