Ad blocker interference detected!
Wikia is a free-to-use site that makes money from advertising. We have a modified experience for viewers using ad blockers

Wikia is not accessible if you've made further modifications. Remove the custom ad blocker rule(s) and the page will load as expected.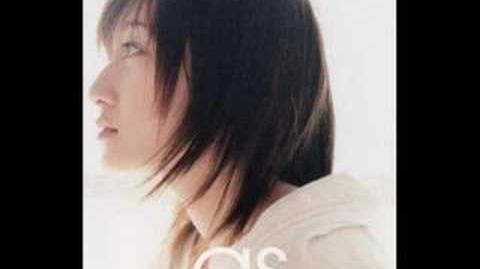 "Time Capsule" is the second ending song that appears in the credits of Digital Devil Saga: Avatar Tuner 2. It is sung by J-pop singer as (Tamame Koike). The song was as' debut single, and appeared in television commercials advertising the game.[1]
Ne~e oboe teru?
Himitsu no hako
Ima fui ni omoidashita
Koi o dakishimete aruku
Kawa-zoi no michi

Aitai

Sakurasaku kono basho de
Maiagare kono sora ni
Afureru omoi
Namida ni naru

Aenai

Ima doko de waratteru
Anata e to todoketai
Kakae kirezu
Shimatta ano hi ano omoi

Ne~e kidzui teta?
Watashi no koto
Waza to shisen sorashi teta
Kizutsukitakunakute ienakatta no

Sukidayo

Sono kotoba imakoko de tsutaetai uchiaketai
Momoiro no mahō kieru mae ni

Aitai

Ima sugu koko ni kite
Dakishimete hoshī yo
Mayoikonde shimatta
Tsunoru kono omoi

Aitai

Sakurasaku kono basho de
Maiagare kono sora ni
Afureru omoi
Namida ni naru

Aenai

Ima doko de waratteru
Anata e to todoketai
Kakae kirezu
Shimatta ano hi ano omoi

Ne~e kidzui teta?
Watashi no koto
Waza to shisen sorashi teta
Kizutsukitakunakute ienakatta no

Sukidayo

Sono kotoba imakoko de tsutaetai uchiaketai
Momoiro no mahō kieru mae ni

Aitai

Ima sugu koko ni kite
Dakishimete hoshī yo
Mayoikonde shimatta
Tsunoru kono omoi

English Translation
Edit
Hey, do you remember?
The box of secrets
I now suddenly recall
Holding onto love, I'll walk
The path along the river

I want to meet you

At this place where the sakura bloom
Dancing, spiraling up towards this sky
Where the flooding thoughts
Turn into tears

I can't meet you

Where are you smiling at now?
I want to reach you
And hold on without ever letting go
Those thoughts, of that finished day

Hey, did you notice?
Did you notice me?
You were turning away as I glanced at you
I didn't want to be hurt, so I couldn't say it

I love you

I want to say those words to you, now, here, and be honest
Before the Cherry Blossoms leave us

I want to meet you

I'll be coming here soon
And I want to hold you
I've got myself completely lost
These inviting thoughts

I want to meet you

At this place where the sakura bloom
Dancing, spiraling up towards this sky
Where the flooding thoughts
Turn into tears

I can't meet you

Where are you smiling at now?
I want to reach you
And hold on without ever letting go
Those thoughts, of that finished day

Hey, did you notice?
Did you notice me?
You were turning away as I glanced at you
I didn't want to be hurt, so I couldn't say it

I love you

I want to say those words to you, now, here, and be honest
Before the Cherry Blossoms leave us

I want to meet you

I'll be coming here soon
And I want to hold you
I've got myself completely lost
These inviting thoughts

References
Edit