Ad blocker interference detected!
Wikia is a free-to-use site that makes money from advertising. We have a modified experience for viewers using ad blockers

Wikia is not accessible if you've made further modifications. Remove the custom ad blocker rule(s) and the page will load as expected.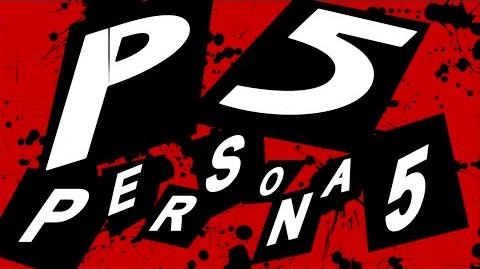 Wake Up, Get Up, Get Out There is the opening theme for Persona 5. The song is composed by Shoji Meguro with lyrics written by Benjamin Franklin and sung by Lyn. The formal title of this song was revealed with the announcement of the setlist of Persona 20th Anniversary Concert.
The official lyrics have not been provided by Atlus yet. The following is copied by ears by fans.
Who am I?
Am I not unique?
Maybe I'm not here at all

Look, the fakers
Blinding us with lies / Binding us with lies
They'll break us all of the soul

Oh, it's useless!
(Do you know what to do, huh?)
What could it mean that we're here? / What could we make a way here?
(What does it all mean?)
Can we make a difference?
(Can we really make a big difference?)
If we don't break out of here?

Wake up, get up, get out there!
Raise your voice high just like us / Raise your voice highest like us
Feel the rhyme build up higher / Feel your anger like fire / Fill your lung up with fire
Why does nobody want change?

Just imagine you're out there
Swatting lies in the making
Can't move fast without breaking
If you hold on life won't change